You've found us. We're the Jetsel's.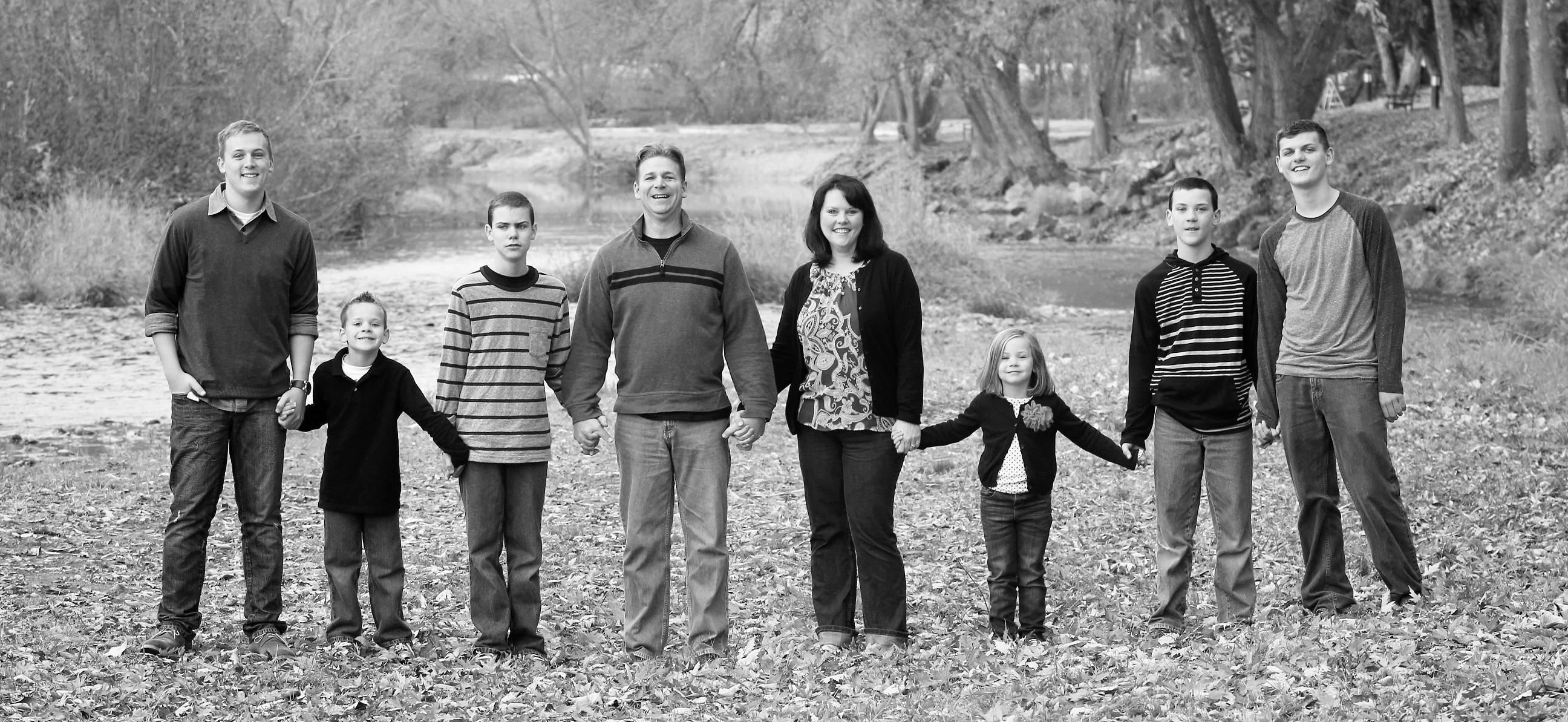 We're a family of 8, with two sons on the autism spectrum. We like to think we are in the top 1% of happy families and top 1% of happy marraiges.
But it wasn't always that way.
For years, we struggled with the chaos of raising our sons on the spectrum – it very nearly ripped our family apart.
There was a time, when, as a family… well, we were in serious turmoil.
The stress and strain was turning our home in to what seemed like a combat zone.
Then we discovered some things that changed our lives forever. We battled and lowered stress and restored our families joy. Our NEW discoveries were glorious.
Raising kids on the autism spectrum can be hard.
It's now our FAMILY MISSION , to help YOUR family get A WHOLE NEW, BETTER LIFE; the life you deserve; to THRIVE as you raise YOUR kids on the Autism spectrum.
It's why we're here.
Want to talk to Kyle personally? Click Here
WHO ARE WE?
We are Kyle (Dad), Shelly (the shy, Mom) Alek and Zak (the 2 oldest "typical" sons), Erik and Ricky (our 2 sons on the Autism spectrum), and Jack and Chloe (the youngest "typical" twins.)
As we started to lower stress, we were able to develop and become skilled at applying our BRAND NEW DISCOVERIES.
And as we applied the core principles our BRAND NEW DISCOVERIES were based on, we started to experience hidden rewards… and a different and more powerful kind of family love and happiness became obvious.
As time went on we not only embraced the chaos but became incredibly grateful for it all.
Now, we want to help YOU – GET BACK the life you want and deserve; the life you imagined. We want to help you "Thrive In Chaos."